Image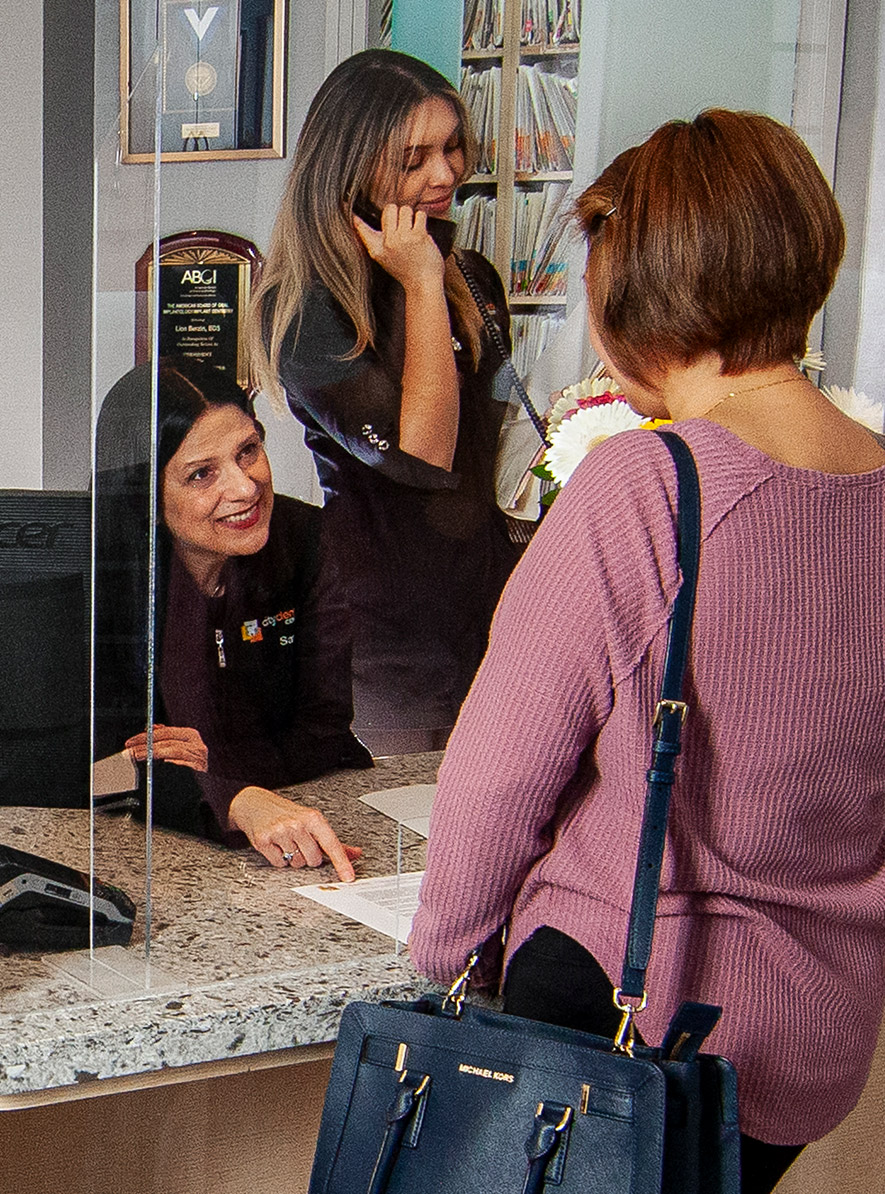 Friendly Family Dentistry on the Danforth!
Convenient location with free parking
Lifelong commitment to your dental health
Welcoming and friendly office
Long-term satisfaction guarantee on treatments
Over 25 years of experience of dental experience
See what our patients are saying about us:
"I love this place and have been going for years! Staff are friendly, professional and knowledgeable. I trust them with our dental care, which is why my entire family goes here for routine checkups or any procedures related to the teeth!"
Charisa F.
"Dr. Berzin and team took excellent care of me, all of them were meticulous, dedicated and caring, and I had a safe and pleasant experience and now have implants and excellent teeth, thanks."
Anar V.
"Big thanks to Dr. Berzin and all his team. They truly is the best. I would recommend them with out hesitation to any one who wants to achieve the best results. Dr. Berzin can fix any problems and make dreams come true. Thanks again to Dr Berzin and his lovly professional team ? "
Maria L.