Enjoy a Naturally Beautiful Smile with Dentures!
Get a new smile! Modern dentures are created from advanced materials and designed to restore your smile while fitting comfortably and securely in your mouth. Dentures also help reduce the "sunken" appearance of your cheeks that can result from tooth loss. We provide full and partial dentures to restore your smile.
Image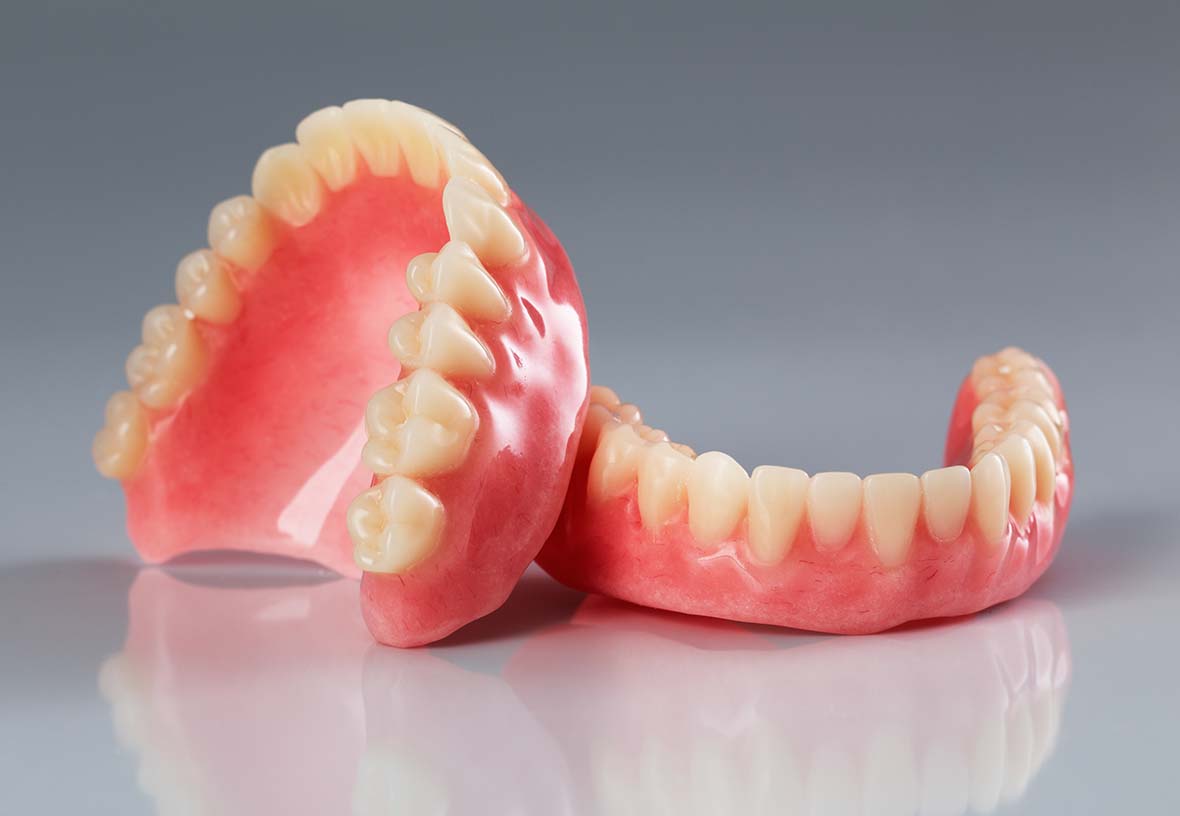 Full (Complete) Dentures
Full or complete dentures replace the teeth in an entire arch so you can eat and speak normally. They're designed to match the shape of your mouth for a natural appearance.
Video: Full denture
Partial Dentures
Image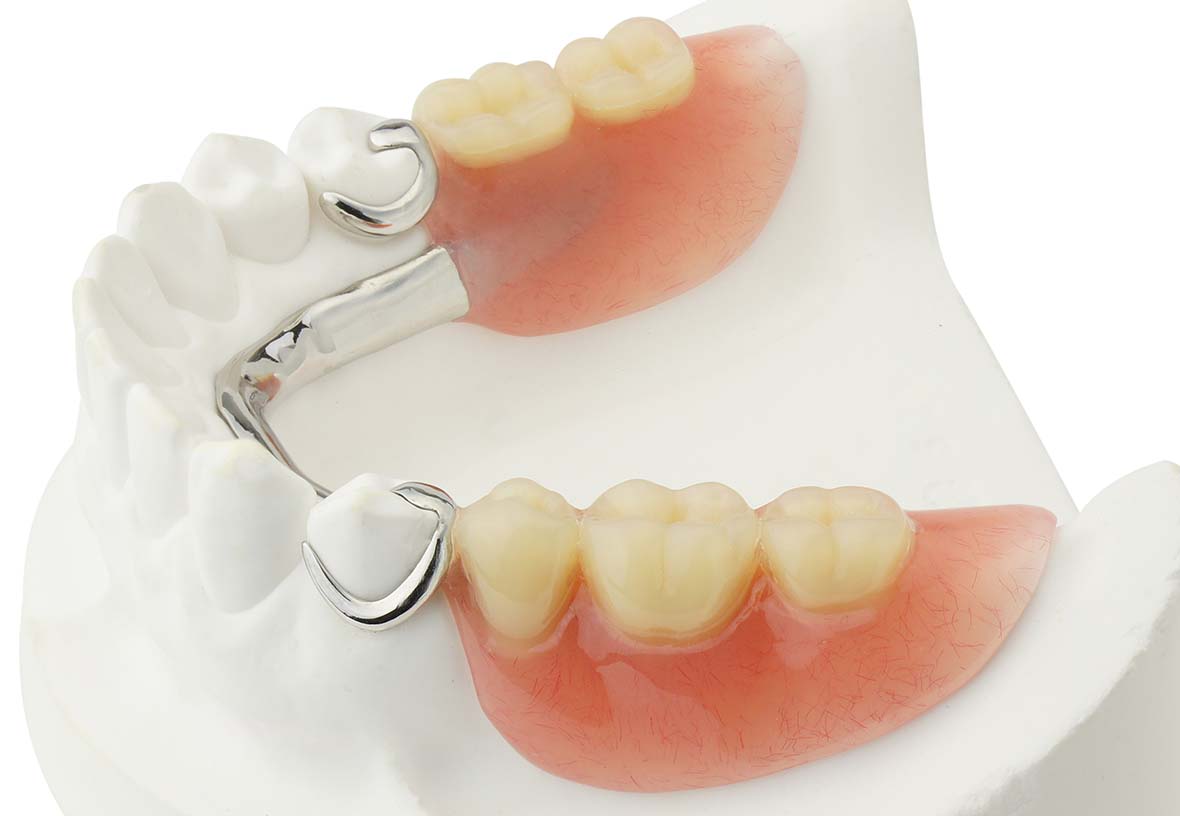 Partial dentures replace a single missing tooth or multiple missing teeth in an arch. The replacement teeth are designed to match the shape and shade of your natural teeth. Partials can be attached by various methods to remain secure in your mouth.
Video: Removable partial denture
Implant-Supported Dentures
Image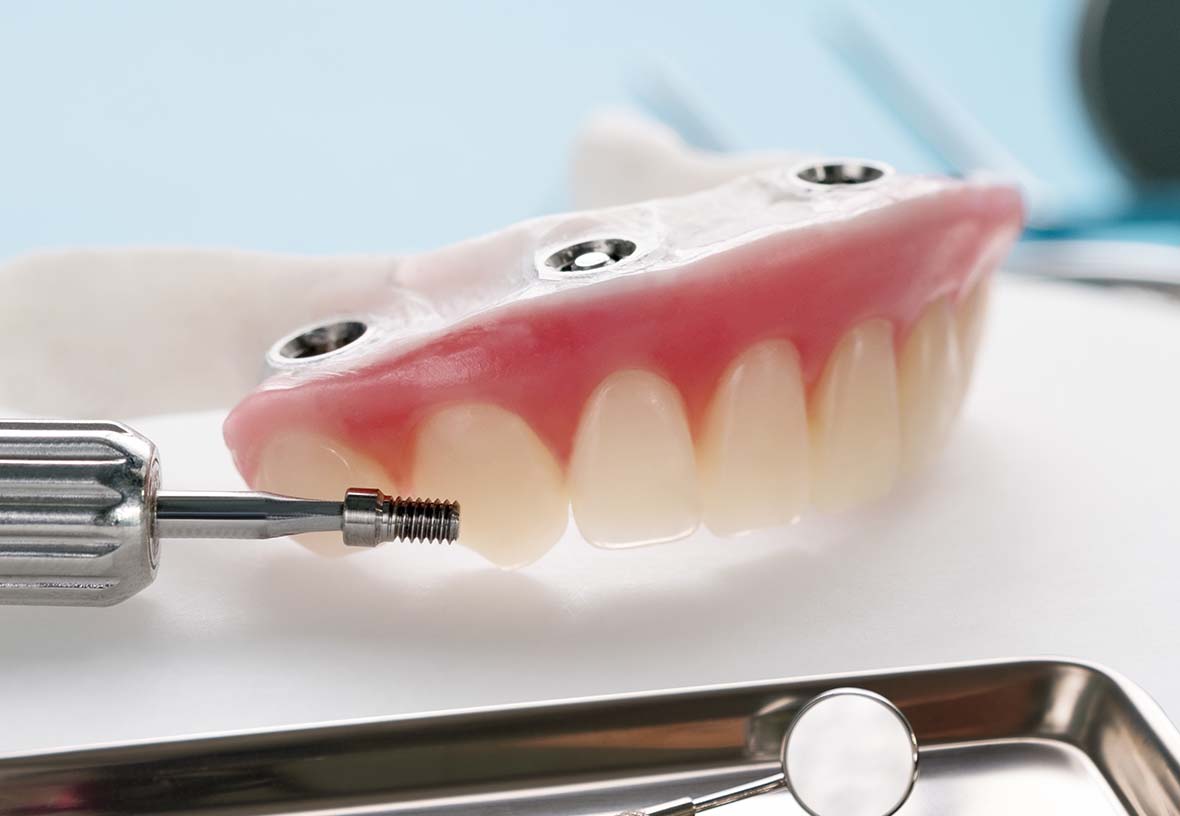 Implant-supported full and partial dentures provide a high level of security and stability. These dentures are attached to permanent dental implants, so they will never slip or shift when you eat. We provide several different options for implant-supported dentures to suit your needs.
Frequently Asked Questions
What can I do if my dentures are damaged or slipping?
If your dentures are broken or don't fit properly, bring them to our office to have them checked and repaired.
How do I clean my dentures?
Keep your dentures clean by removing and rinsing them after every meal. You may also want to rinse your mouth and brush your teeth before putting your dentures back in. Clean your dentures every evening with a soft denture brush and denture cleaning solution, and then soak them overnight in a denture solution. You should regularly bring your dentures to your dentist for inspection and cleaning.
What effect will dentures have on eating and speaking?
Dentures may have an impact on your speech. It can help to practice speaking while you're wearing dentures. Many patients find it helpful to read aloud to themselves. Dentures can also affect your ability to chew foods or limit the types of foods you can eat. Speak to your dentist for advice if you have trouble eating while wearing dentures.
Related Videos