Meet Our Team
Image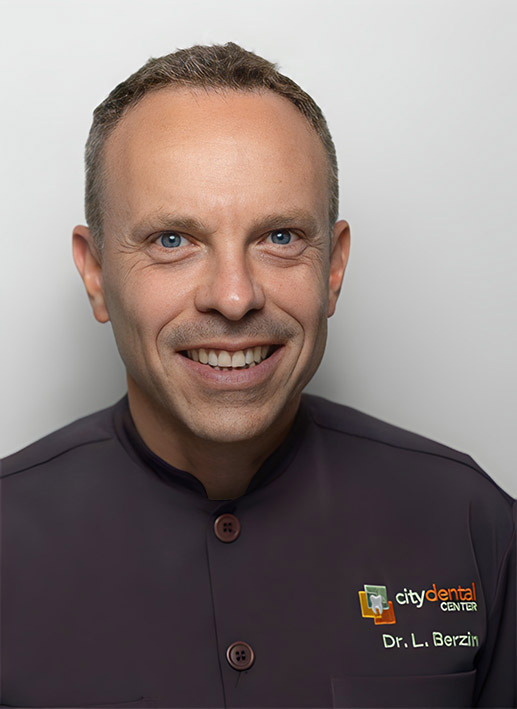 Dr. Lion Berzin
Dr. Berzin has more than 25 years of experience in dentistry and has received multiple awards for his work. He graduated with a Bachelor of Dental Science degree from the University of the Witwatersrand in Johannesburg, South Africa, before practicing dentistry in London, England. In 1998, he moved to Toronto to practice here.
Dr. Berzin's interest in the art and science of dentistry is fueled by his passion for providing the best dental care possible for his patients. He makes preserving his patients' natural teeth a priority while recognizing that other options may be needed to help his patients enjoy excellent dental health. This is why he focuses on implant dentistry. Implants let patients get back their smile, and freedom when they leave the dental chair. They can smile and laugh with confidence.
Active in the dental community, Dr. Berzin is a member in good standing of the Royal College of Dental Surgeons of Ontario and the Ontario Dental Association. He's a diplomate of the American Board of Oral Implantology/Implant Dentistry, and an honoured fellow of the American Academy of Implant Dentistry. Dr. Berzin is also trained and experienced in dental sedation, letting him help anxious patients stay calm and relaxed during treatment.
Image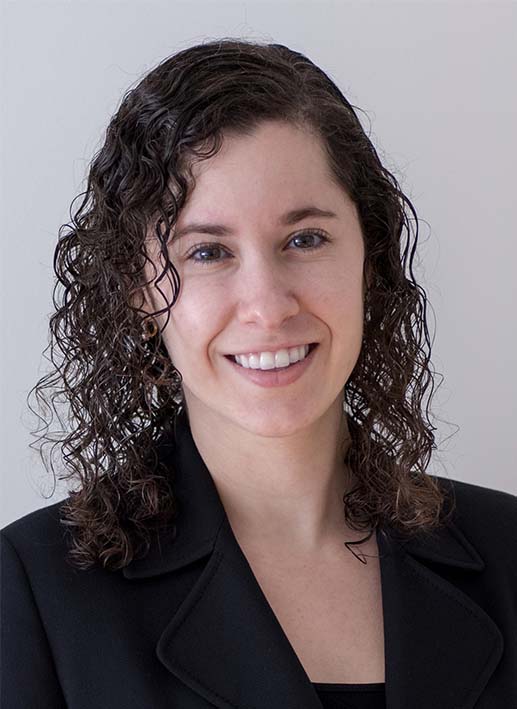 Dr. Jacklyn Pivovarov
Dr. Jacklyn Pivovarov received her Doctor in Dental Surgery degree from the University of Western Ontario. She then completed a year-long residency program through New York University – Langone. Dr. Pivovarov continuously pursues training and professional development opportunities allowing her to stay knowledgeable about and implement the most up-to-date dental practices that utilize the latest technology. She is pursuing advanced implant training with the American Academy of Implant Dentistry.
Dr. Pivovarov is committed to providing comprehensive and comfortable dental services to her patients. She prioritizes individualized care, with an understanding that every patient is unique. Dr. Pivovarov enjoys getting to know you to best address your dental needs and goals.
When she isn't helping patients on their journey toward a healthy and beautiful smile, Dr. Pivovarov enjoys skiing and spending time outdoors. With a history of percussion and guitar in the past, she enjoys all aspects of music and has lately been improving her piano skills.
Dental Professionals
Image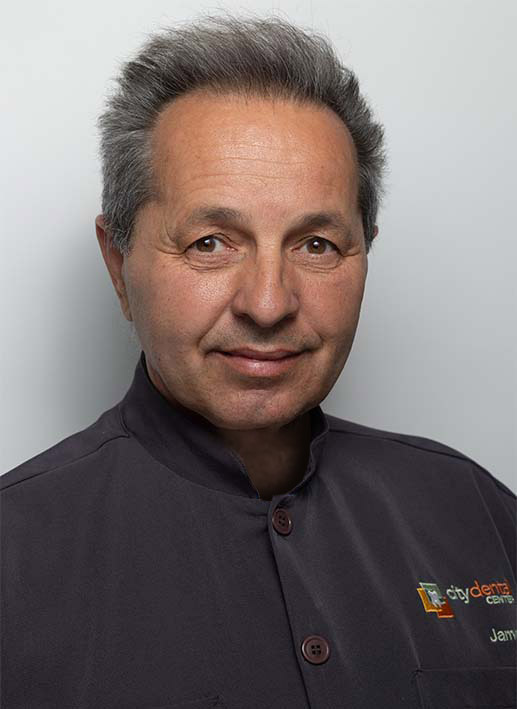 James SiagoulisDenturist
James holds a Bachelor of Science from the University of Toronto and he completed the denturist program at George Brown College. He's a member of the Denturist Association of Canada and has over 16 years of experience helping patients regain natural smiles with dentures. His expertise includes custom-fitted dentures, removable partial dentures, and implant-supported dentures. James played an instrumental role in advancing fixed and "same-day teeth" denture solutions. He once made dental history when he demonstrated a live dental surgery event at the 2006 Nobel World Conference.
James has been affiliated with the Sir William Osler Hospital in Hamilton. He has also worked with the Ontario Ministry of the Attorney General, through which he provided services at many correctional facilities. He's a prolific teacher and has trained more than 150 licensed denturists in Canada and worldwide. He supervises George Brown College students and occasionally lectures at the Kiwanis Club in Toronto.
Office Staff
Image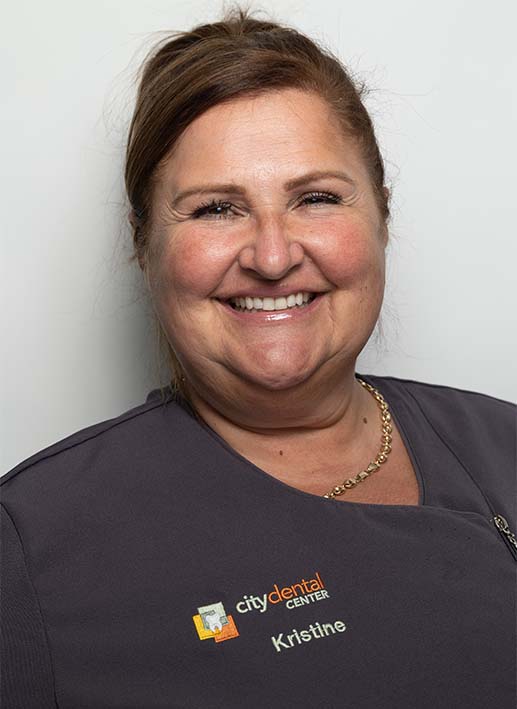 KristineDental Hygienist
Image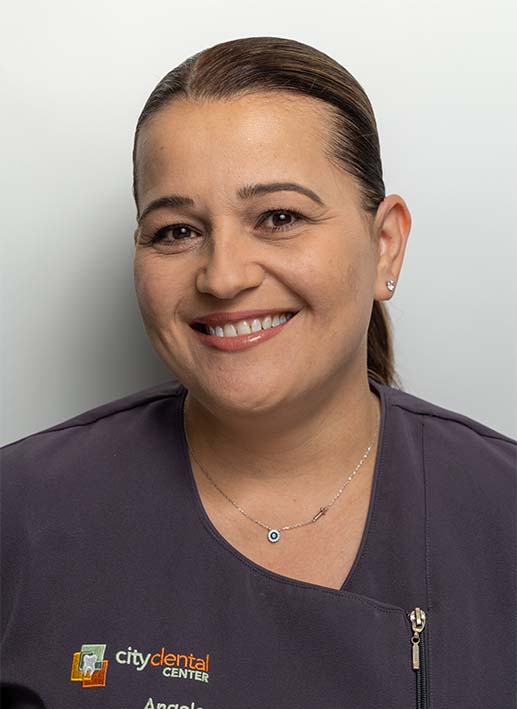 AngelaDental Hygienist
Image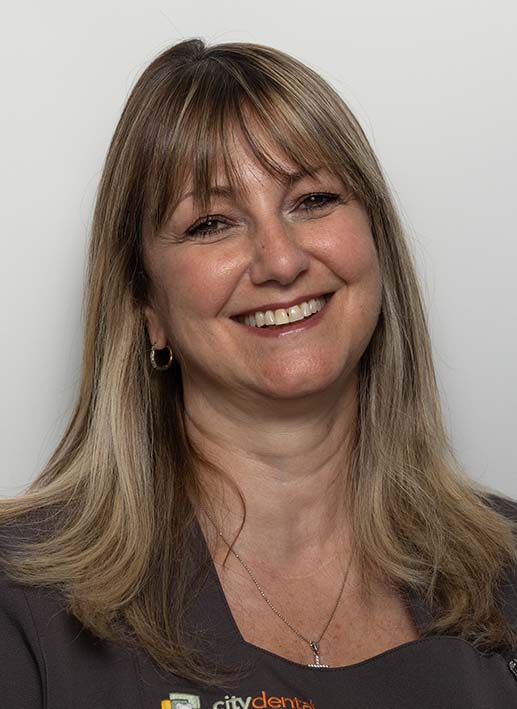 TinaDental Assistant
Image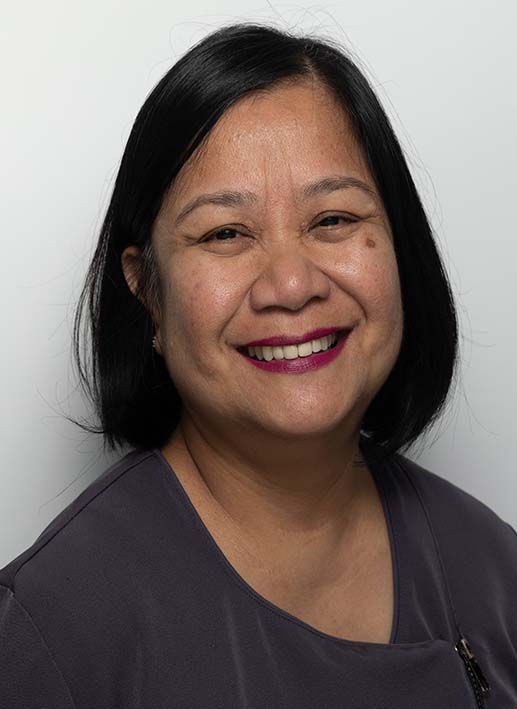 MinetDental Assistant
Image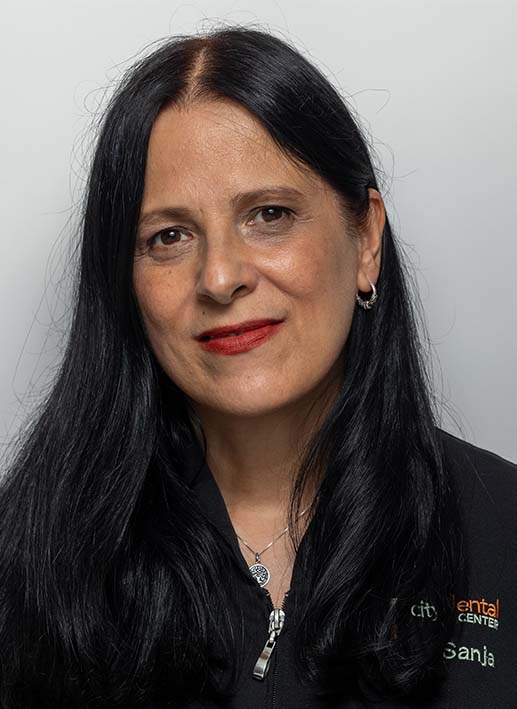 SanjaTreatment Coordinator