Welcome to City Dental Center
Our warm and friendly office environment will make you and your family feel at home during your appointment. We provide several amenities, such as flat-screen TVs and music, for your comfort, and we offer free parking at our office.
We provide a comfortable private consultation room where you can discuss your dental health concerns and treatment options with your dentist. Our consultation room is also equipped to show videos and 3D images to help you understand and visualize your treatment.
Dental Technology
Our office provides several advanced treatments to help you enjoy a healthy and beautiful smile. Here are a couple of the technologies we use:
Chao Pinhole® Surgical Technique
The Chao Pinhole Surgical Technique, also known as pinhole gum rejuvenation, is a scalpel-free, minimally invasive treatment for receding gums. The treatment involves making a small hole in the gum and using specially-designed instruments to reposition the gums over the teeth. The procedure doesn't require stitches; most patients experience minimal post-surgical symptoms such as swelling or pain.
CBCT Scans
CBCT scans provide panoramic and 3D X-ray images of your mouth and jaws. We can use these images to ensure accurate dental implant placement, detect signs of injury and disease, and assess the health of your jawbones.
Image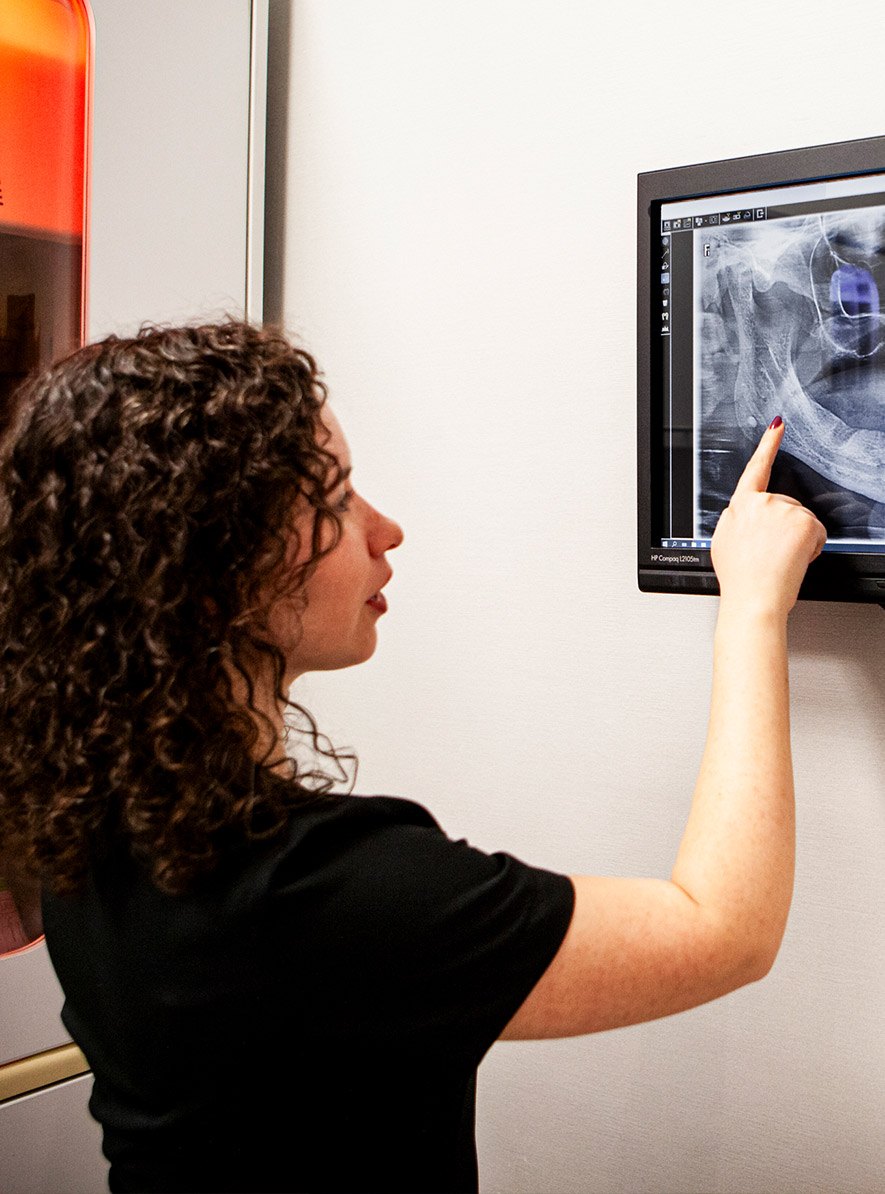 Financial policy
Payment is due at the time of treatment. If you need to make payment arrangements, please speak to one of our treatment coordinators to discuss your options.
Insurance
Your insurance coverage is between you and your insurance company. Please note that you are responsible for your treatment costs. This includes any charges not covered by your insurance.